Where uninterruptible power is mission critical zero downtime is paramount.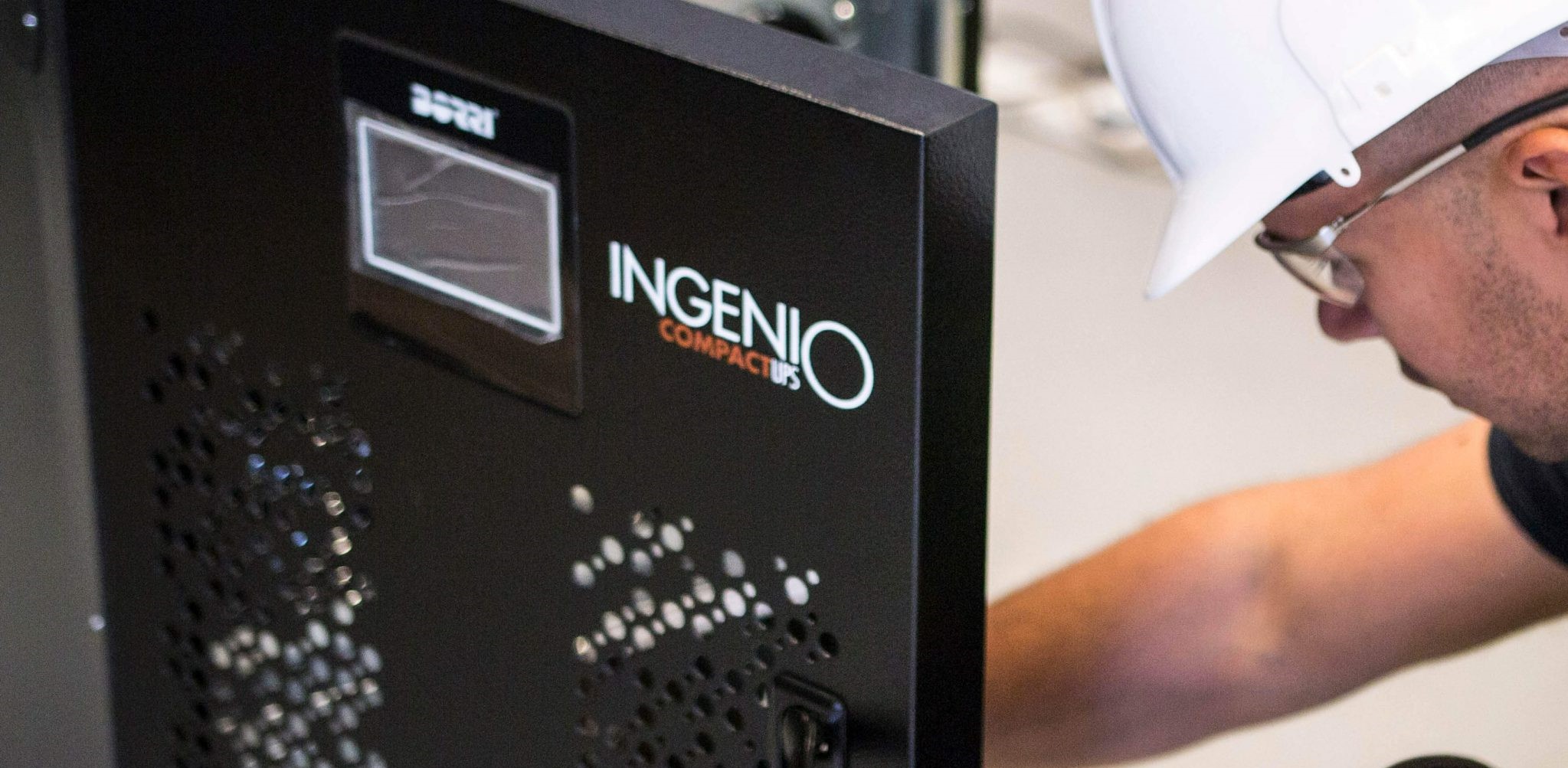 With nearly 30 years experience delivering unrivalled world class power installations, Power Control never compromises on the highest standards of engineered quality, even when budgets and timelines are tight.
Power Control is the UK's largest independent critical power specialist, delivering power & business continuity to customers across the British Isles and Europe. In today's competitive business environment, it is non-negotiable to keep your business systems operational. So it is essential to ensure businesses have the right partner to handle installation and delivery of secure power and technology infrastructure.
Our in-house project managers and power installation specialists have years of experience designing and installing power systems and solutions for business critical environments, from the first site assessment through to full project implementation and on-going management and maintenance of operations.
Our thorough knowledge of critical power infrastructure, and understanding of how it integrates with the rest of the electrical architecture and building services allows us to deliver unrivalled solutions at all times. We never compromise on quality, even when faced with tight budgets and urgent timelines.
Use our experienced project management and installation teams to deliver your project, or let us manage your outsourced teams. Power Control's long experience and deep understanding of power infrastructure installation will produce reliable results for your business every time.
Comprehensive installations service capabilities.
We can install & deliver the power infrastructure for any project.
UPS Installation

You can trust Power Control to provide your UPS installation to the highest possible standards of power engineering. We design, build, install, test and commission UPS power systems across Britain and Europe. We provide free site assessment and consultancy to evaluate your requirements and provide a comprehensive choice of installation options that will suite your budget and deliver the required level of power resilience.

Diesel Generator Installation

Power Control can help you plan your diesel generator installation - our experienced project managers are familiar with all the intricacies of delivering and installing standby diesel generators - whether you require your generator inside a container, situated on a concrete pad, or lifted onto the top of a highrise building. We can help you plan for the necessary positioning, fuelling, exhaust and cabling solutions necessary to ensure that your automatic diesel generator installation provides emergency power when you need it.

Infrastructure Installation

Well designed power infrastructure is the backbone of a top tier data centre. Power Control has years of experience designing power delivery systems that allow for multiple power feeds and eliminate single points of failure while delivering sufficient capacity and scalability for a resilient and future-proof data centre.
Plan, install, commission and more
Our teams can help you deliver your project, from planning through to installation, commissioning and ongoing maintenance.
Design & Installation Services

All installation services and commissioning works for UPS systems and generators are carried out by our own factory trained, skilled engineering team. Power Control will manage the entire process including an initial site assessment, design configuration and testing.

Project Management

The first objective of Power Control project management team is to deliver a complete project that meets the agreed goals of the client. Often, a successful project manager will need to give advice to shape or modify the brief of the client so that all of the client's goals can be optimally and feasibly addressed. Good project management is the practice of initiating, planning, executing, controlling and closing a team's work at the target deadline and to achieve specific goals and fulfil specific success criteria, within defined budget constraints.

Commissioning & Testing

The commissioning of a UPS system, energy storage solution or diesel generator power system covers start-up of the equipment, verification and proving of the functionality according to the design specifications, and to ensure that it is operating at optimal parameters in the customer's working environment.

Power Control installation team performs the commissioning service and handover ceremony with a clearly defined quality process and ensures that your UPS and power infrastructure equipment will be delivered in a safe, reliable and operational condition.

Maintenance & Servicing

Critical environments demand the highest levels of expertise to manage them and keep them working reliably to the design parameters. Power Control has the largest team of dedicated brand-independent UPS & power infrastructure engineers within the British Isles. We can maintain and repair any make of power protection equipment, we can provide proactive planned preventative maintenance, and we can deliver SLA emergency callouts to repair any critical power equipment 24/7.
MULTI YEAR DISCOUNTS AVAILABLE ACROSS ALL MAINTENANCE
" The complete replacement and install was approached with great efficiency and professionalism from the initial technical contact and project team through to the engineers. Having worked with Power Control for over ten years, the company has always excelled in terms of its technical and engineering support. "
Nick Burr - IT Manager, Brair Chemicals
" We were surprised at how smoothly the project went as we thought there would be complications due to the protective nature of the business. The new UPS units were installed without any disturbances and were undertaken proficiently and within a tight schedule. "
SCAS Spokesperson, South Central Ambulance Service
" Power Control was able to offer us a bespoke UPS solution customised to fit in with our exact operational and design specifications. Papworth Hospital has been delighted with the performance of the UPS and is even more thrilled that Power Control was also able to provide a solution that delivers exceptional efficiency and long-term cost savings. "
Nigel Thompson, Papworth Hospital